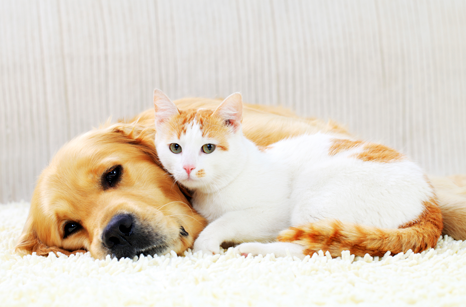 January Is Senior Preventive Care Month!
A yearly check-up is the best way to keep your pet as healthy as possible; it's much easier to prevent disease than to treat it. With regular check-ups, your vet can spot problems at their earliest stages when issues can often be addressed simply and cost effectively. So, whether your dog frolics at the park with all the neighbourhood pups, or the closest your cat gets to the great outdoors is a sunny windowsill, every pet needs to see their vet – at least once a year!
During your pet's senior wellness exam, full blood work profile & blood pressure you will receive $50 off!
Watch the following video to learn what our team will be screening for in your senior pet:
Caring for senior cats age 7 and older 
Caring for senior dogs age 7 and older
If you have noticed any changes in your pets behaviour now is the time to schedule a senior check up, before the holidays. Please call or e-mail if you have any questions, or to set up an appointment.
Remember: Pets age faster than we do, so missing even one yearly check-up can be like us not visiting a doctor for over five years.
       Call: 604-739-7111, e-mail: reception@oakvet.com, or click here to set up an appointment.